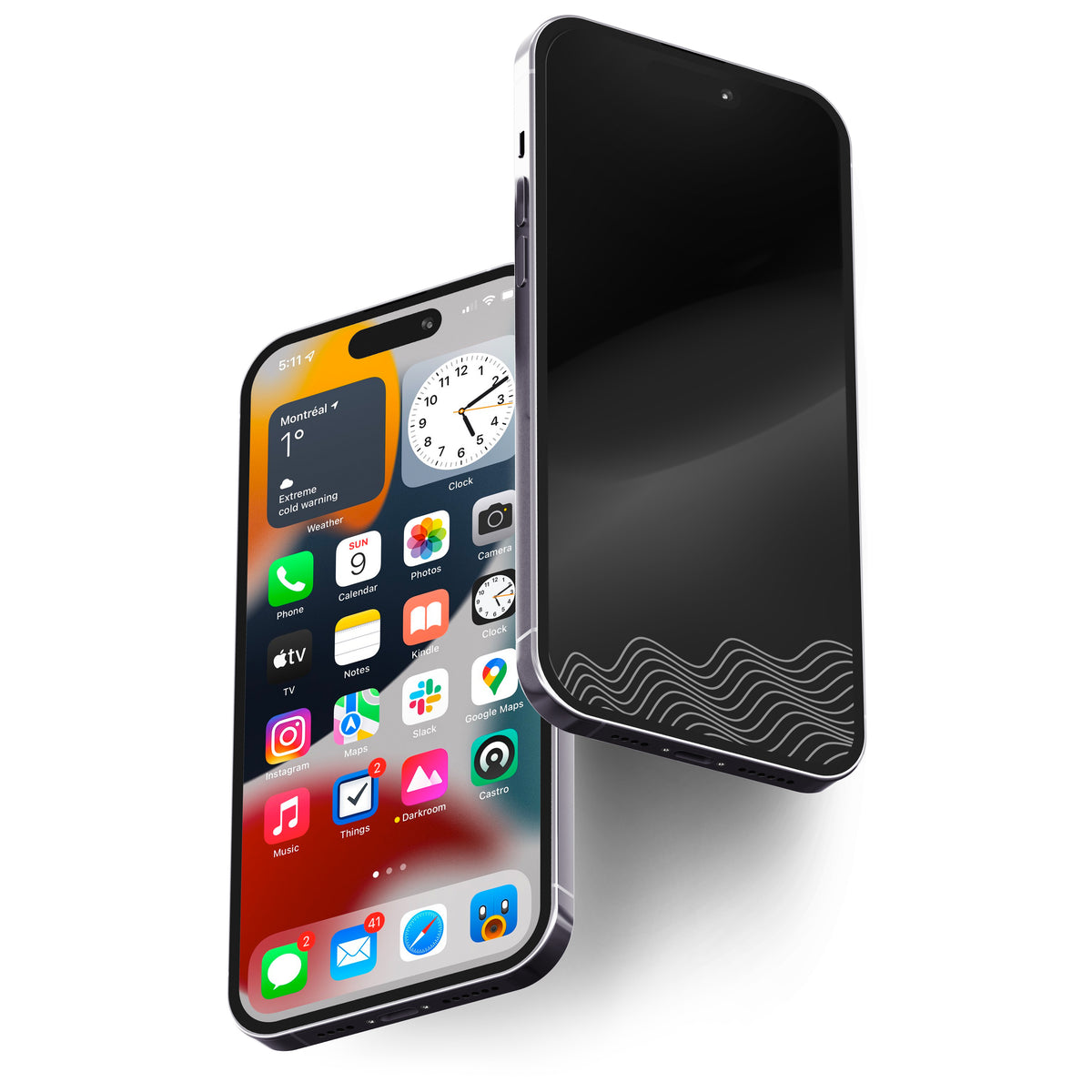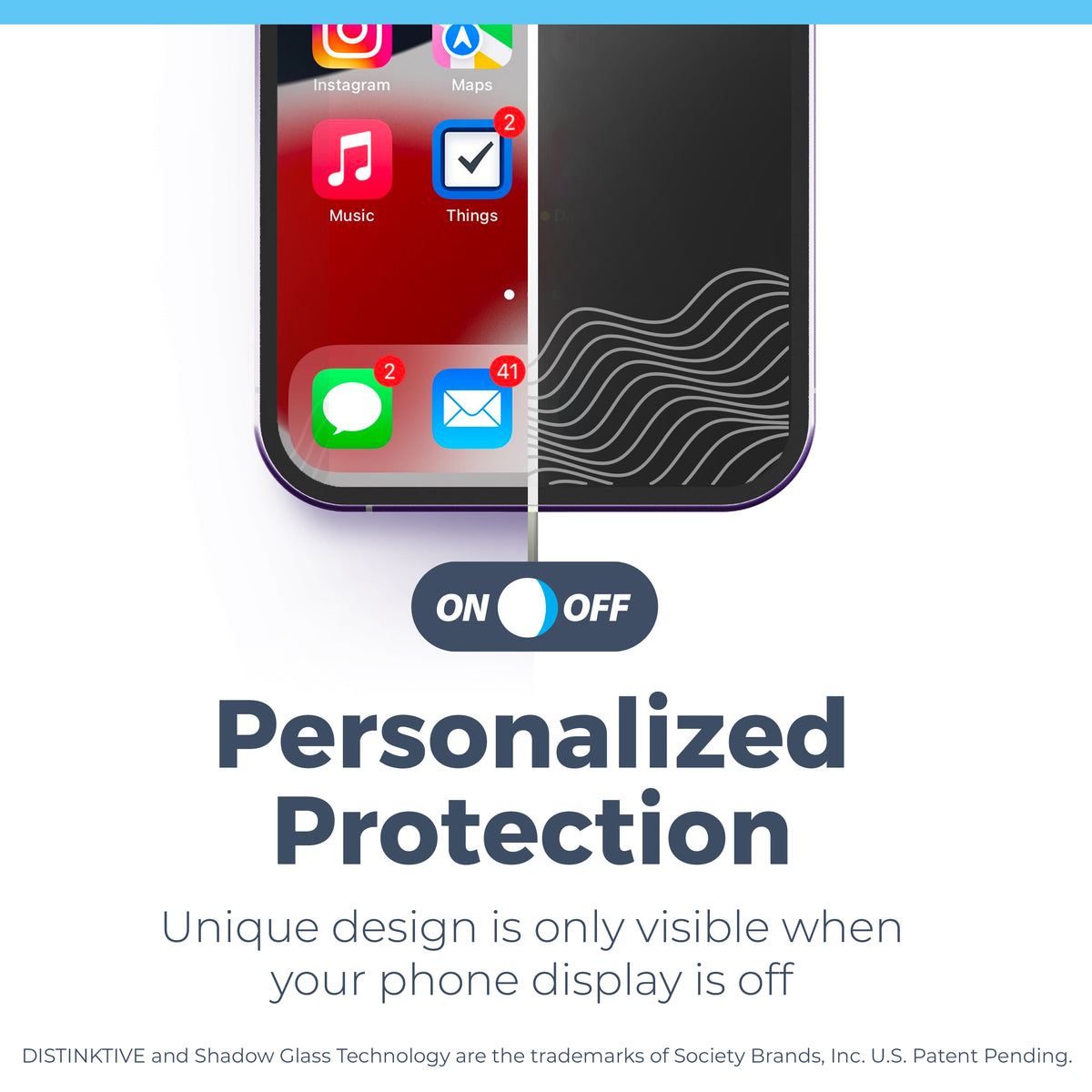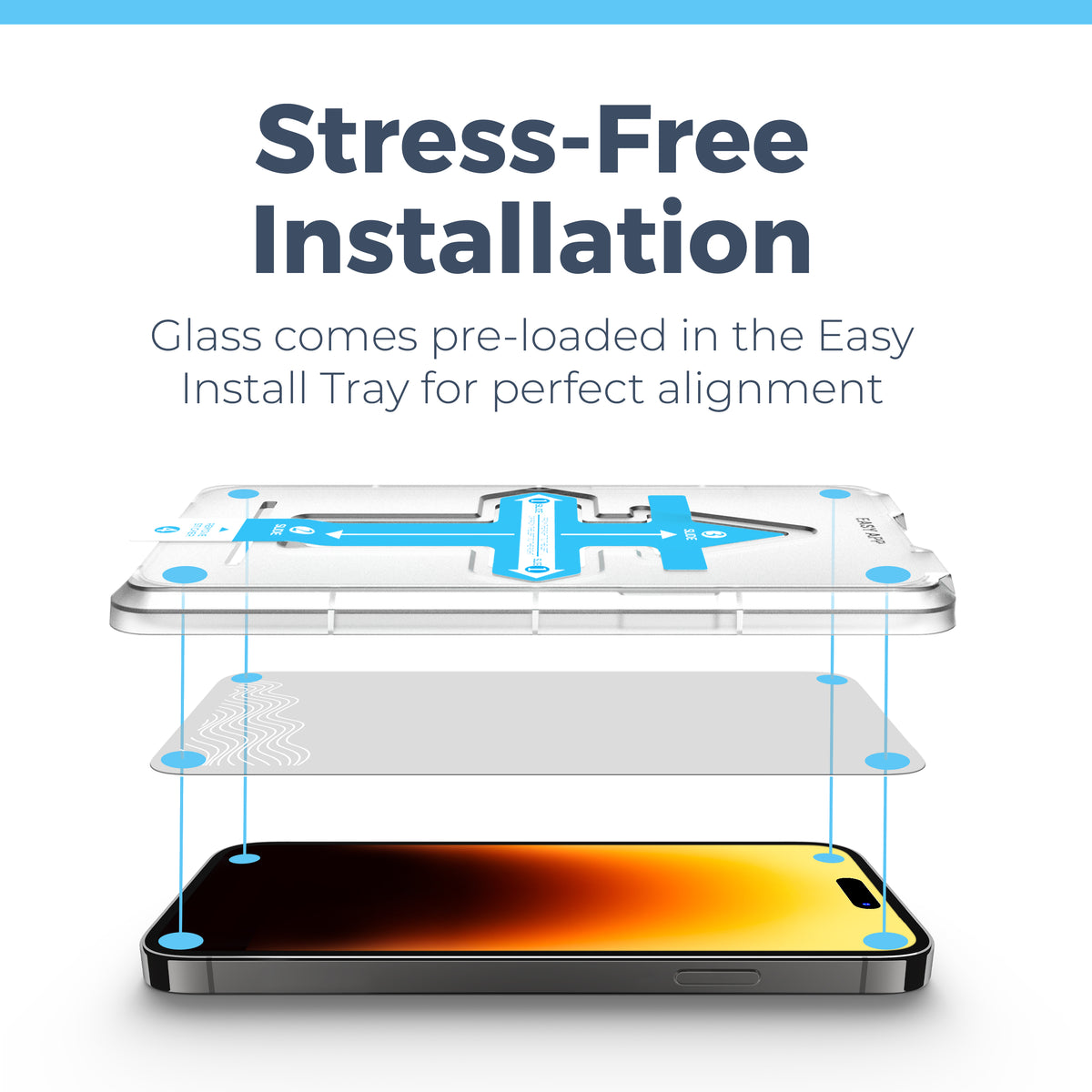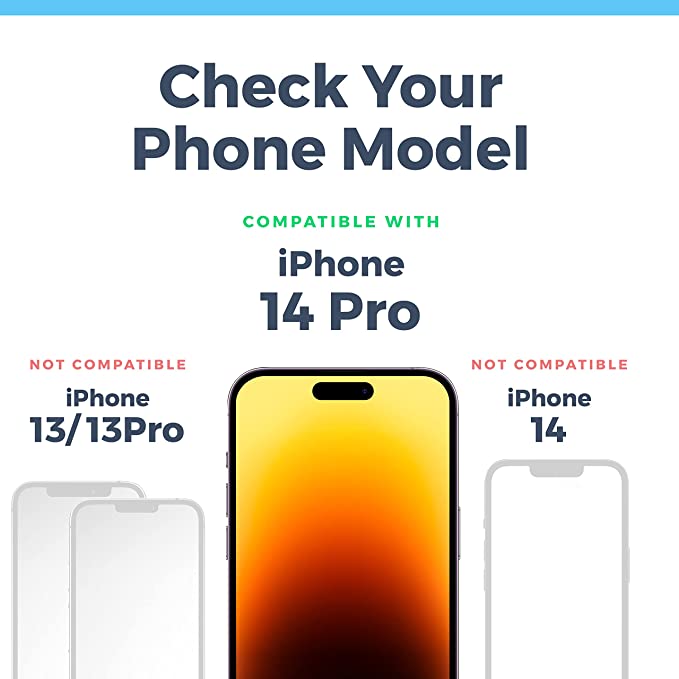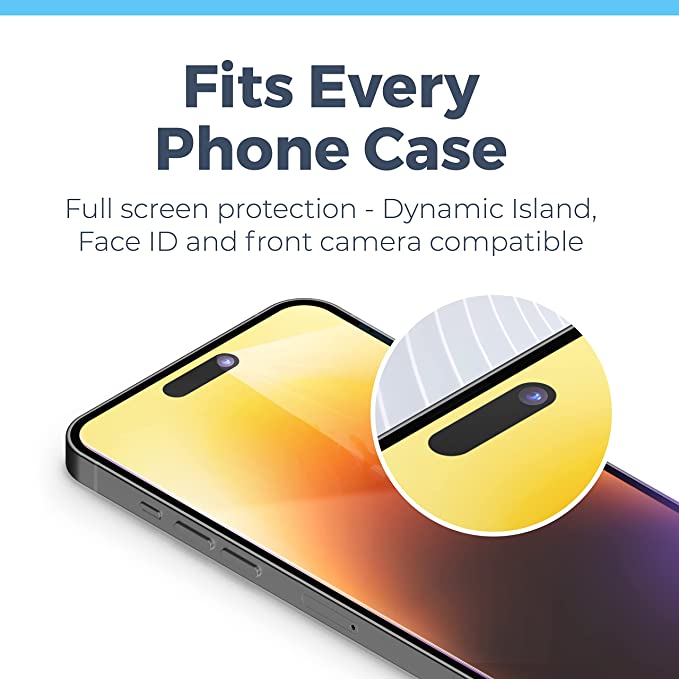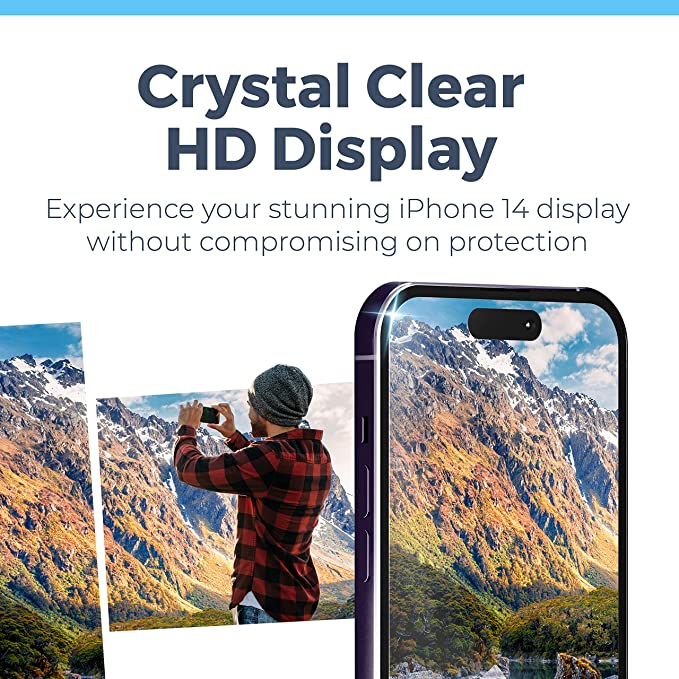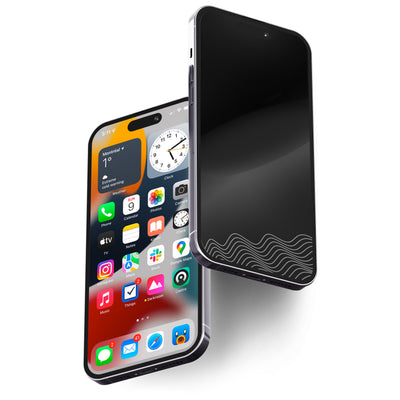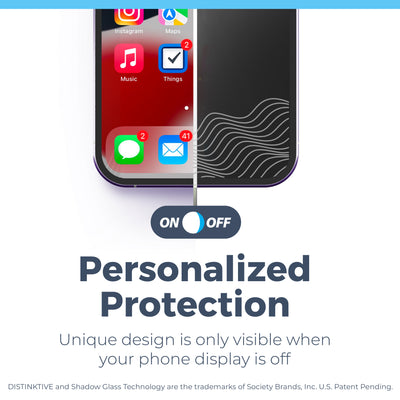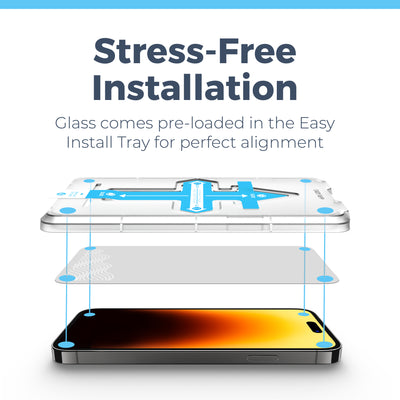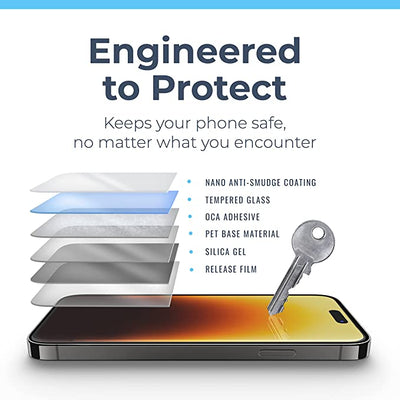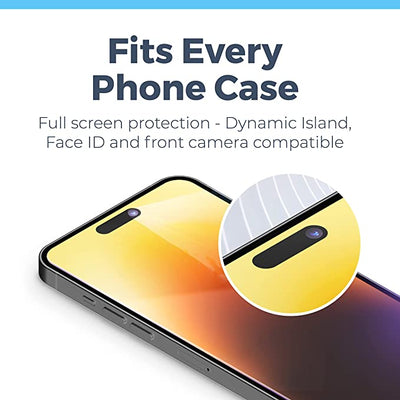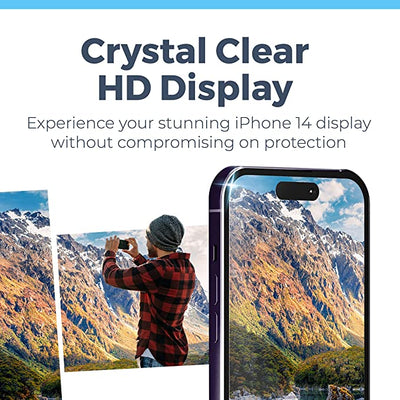 Screen Protector

iPhone 14 Pro Zen Wave DistINKtive™ Tempered Glass Screen Protector, [2-Pack]
YOUR STYLE, FULLY PROTECTED - With our new DistINKtive Glass with Shadow Glass Technology, your screen protector displays a stunning artwork that's only visible when your screen is locked and turns crystal clear when your display is on.
PROTECT YOUR SCREEN - This screen protector is designed with six layers of shock-resistant tempered glass to protect your phone from impact, drops, scratches and debris without affecting your photos, Face ID or touchscreen sensitivity.
STRESS-FREE INSTALLATION - The Easy Install Tray guarantees an accurate, bubble-free installation in 30 seconds. To apply, peel the sticker off the pre-loaded applicator tray, line it up with your iPhone and press firmly.
CRYSTAL CLEAR TRANSPARENCY - Super thin glass lets you experience the full effects of your stunning Apple iPhone all-screen OLED display while protecting your phone's front camera, ALS and proximity sensors.
CASE FRIENDLY DESIGN - Our iPhone 14 Pro tempered glass screen protector covers your entire screen, leaving only a few millimeters around the perimeter to ensure compatibility with all iPhone cases and accessories.
Power Theory DistINKtive Glass - personalized screen protection that's as bold as you. Designed with Shadow Glass Technology, our screen protectors feature unique artwork that's visible when your phone is locked but virtually disappears when your display is on, allowing you to express yourself while protecting your tech. This 6.1-inch Apple iPhone screen protector is specially engineered for the iPhone 14 Pro and expertly crafted with multi-layer protection and 9H hardness to keep your phone safe from falls, external impact, scratches and more. The ultra thin glass allows you to see the stunning clarity of your display and experience the power of ultra-responsive touch sensitivity. We believe in providing our customers with superior quality iPhone accessories for an affordable price, along with exceptional customer support. That's why we back this screen protector with Power Theory's no-hassle Lifetime Warranty. If your screen protector ever becomes damaged or broken in any way, simply contact us through Amazon messaging for a free replacement or refund.
DistINKtive and Shadow Glass Technology are the trademarks of Society Brands, Inc. U.S. Patent Pending.