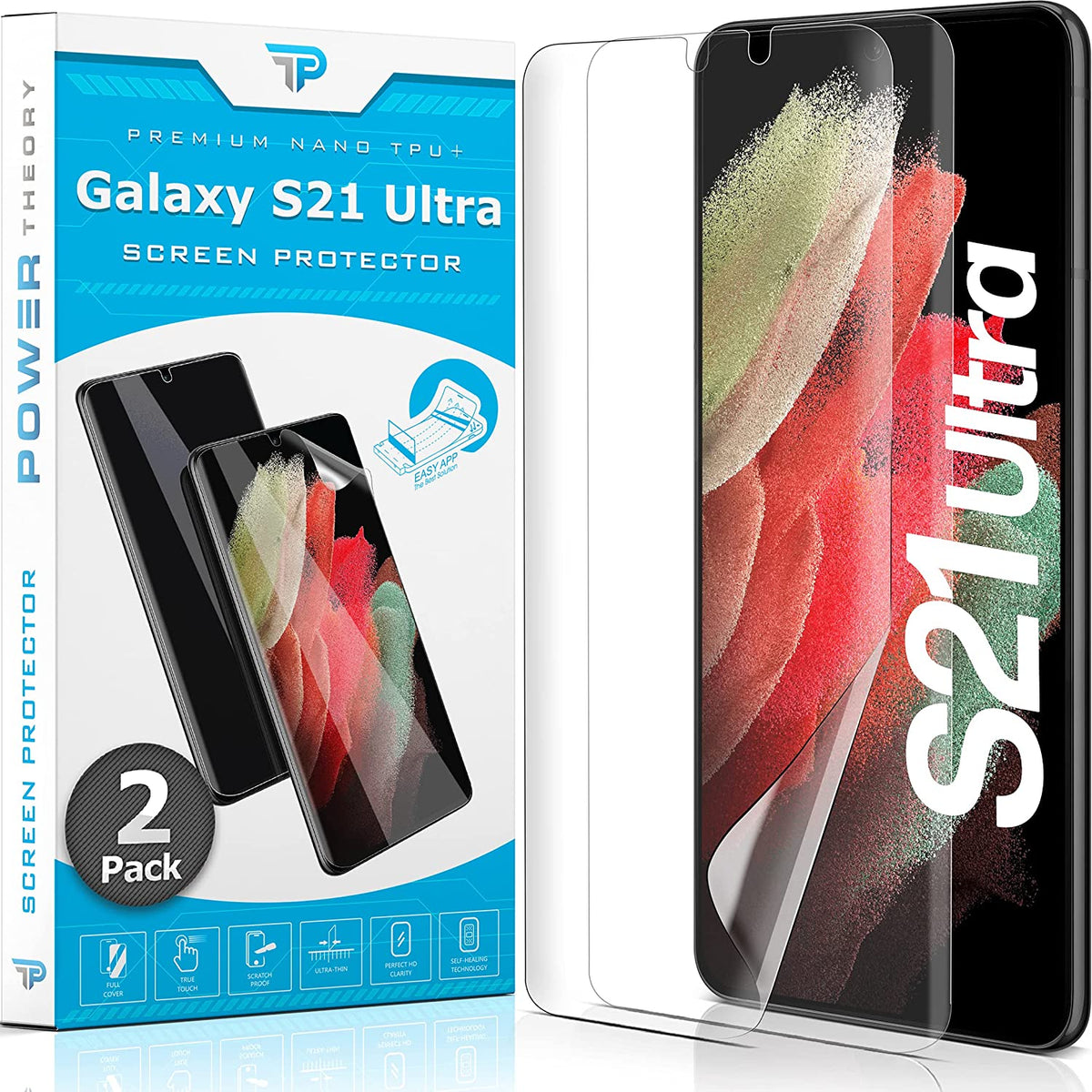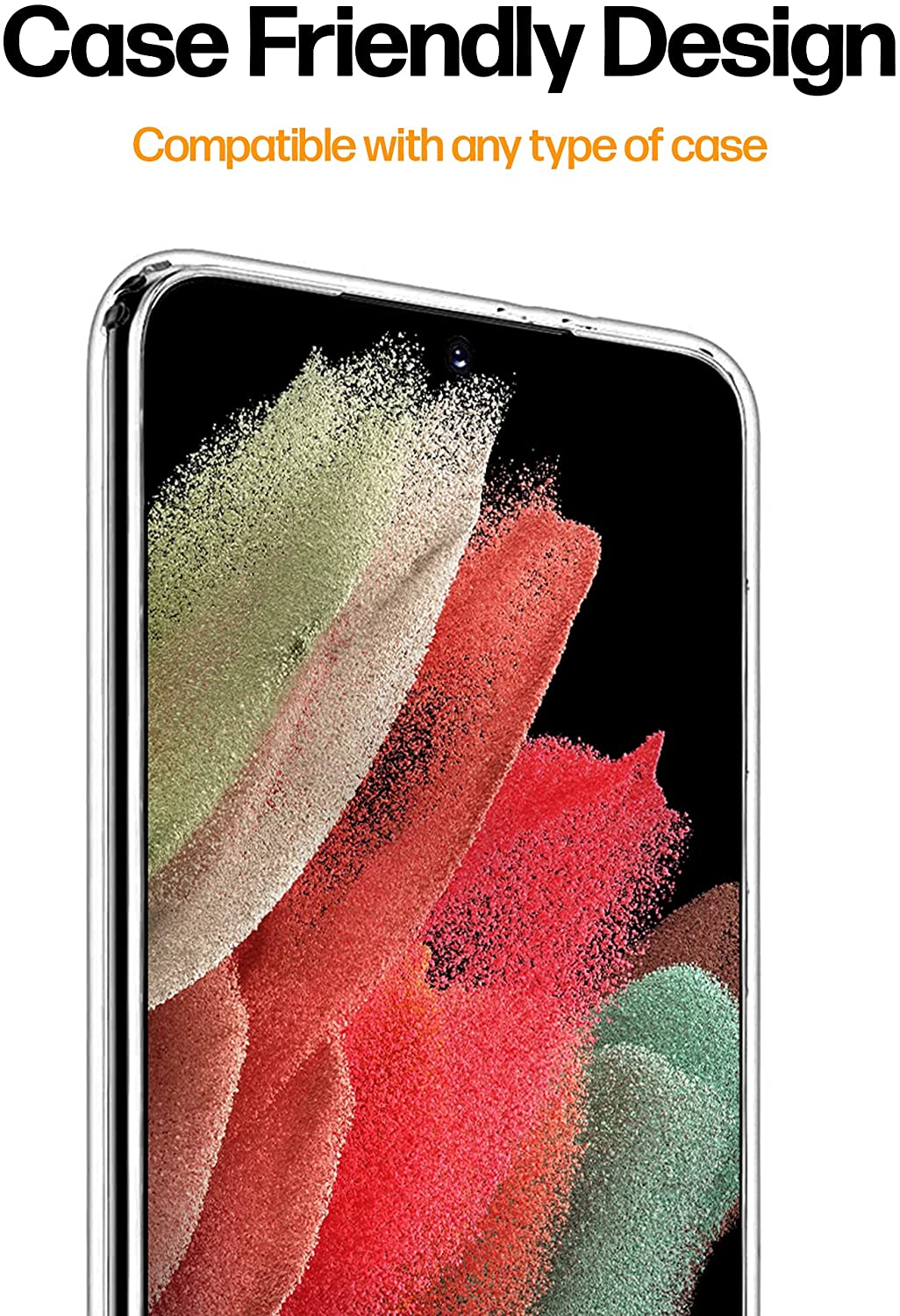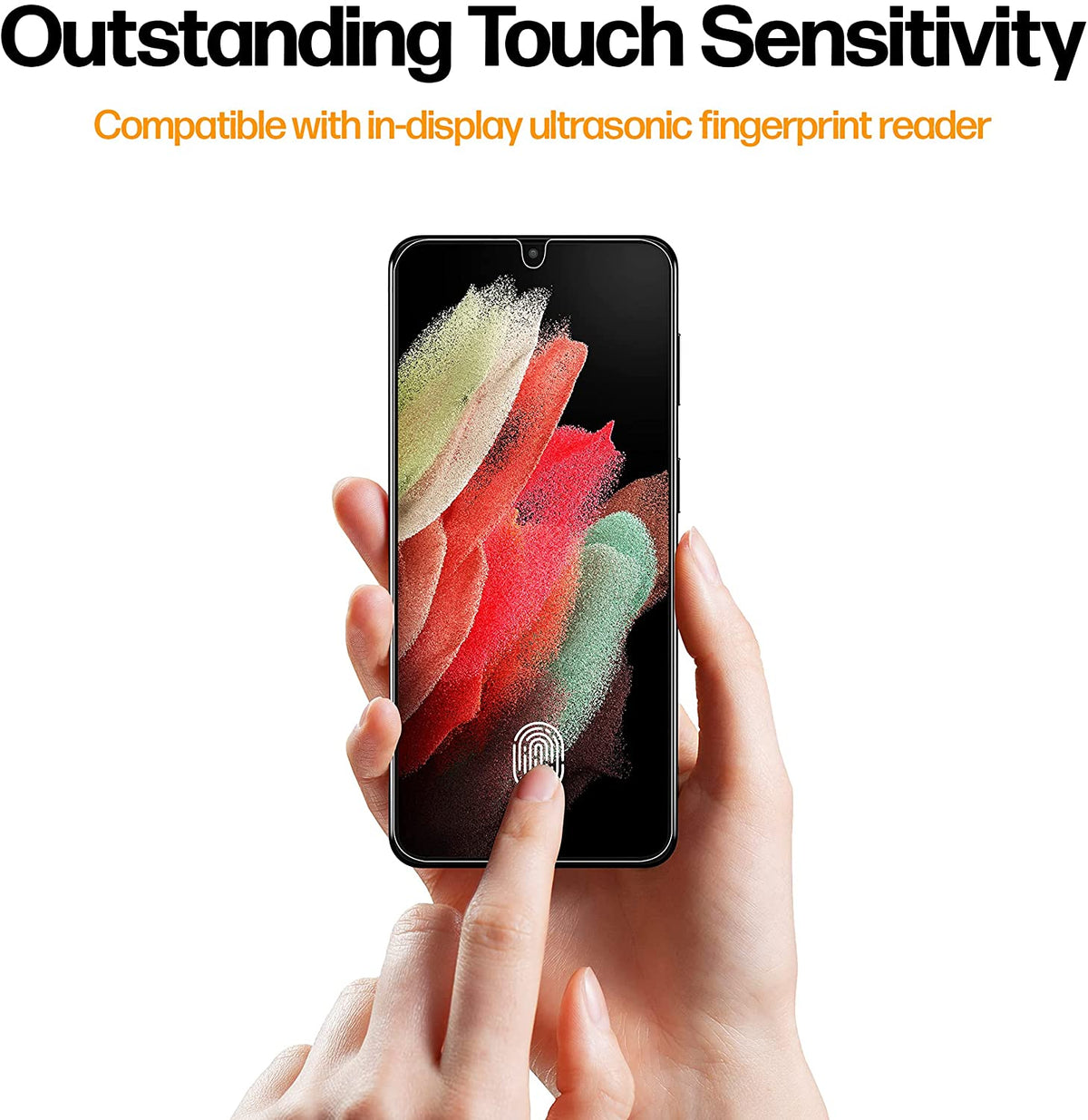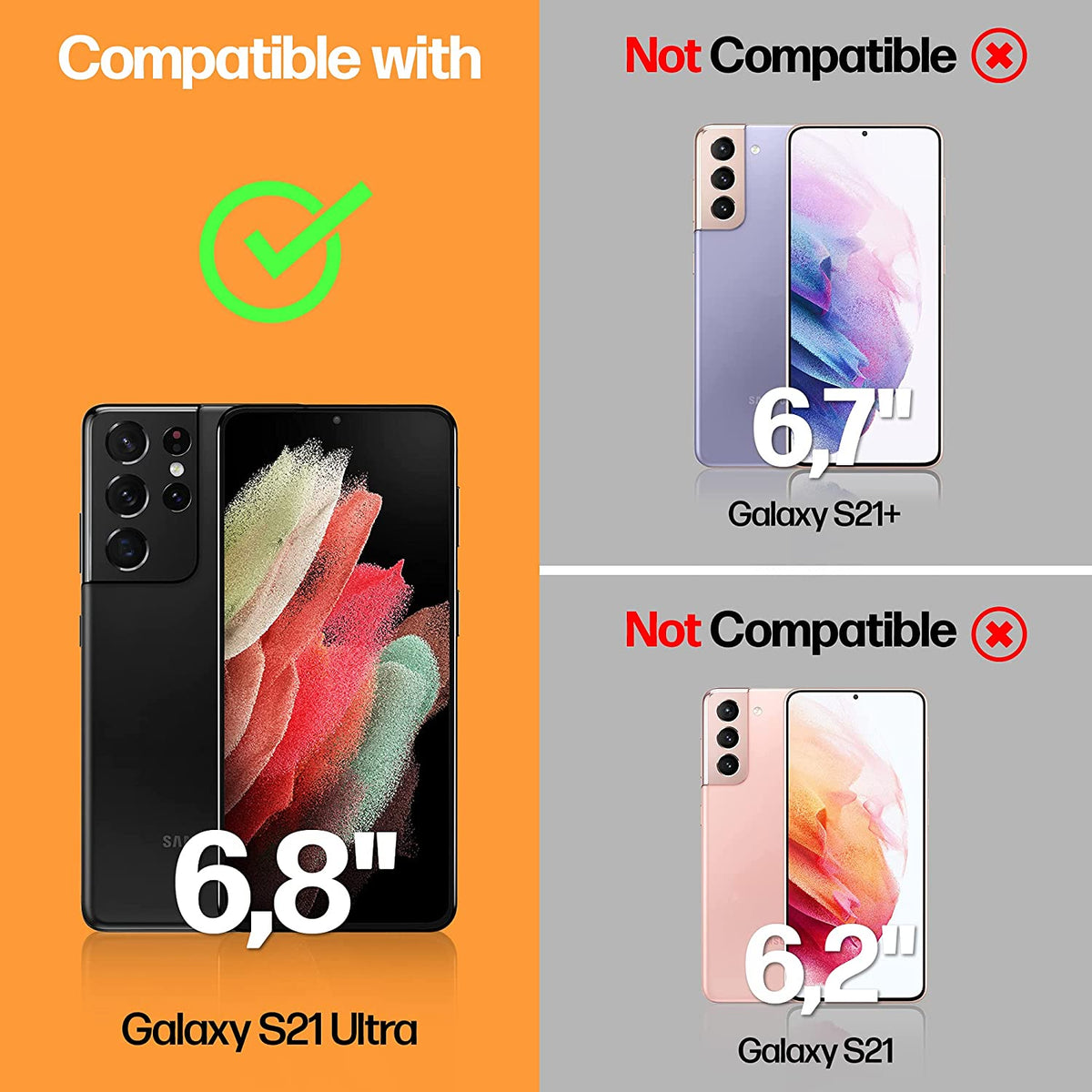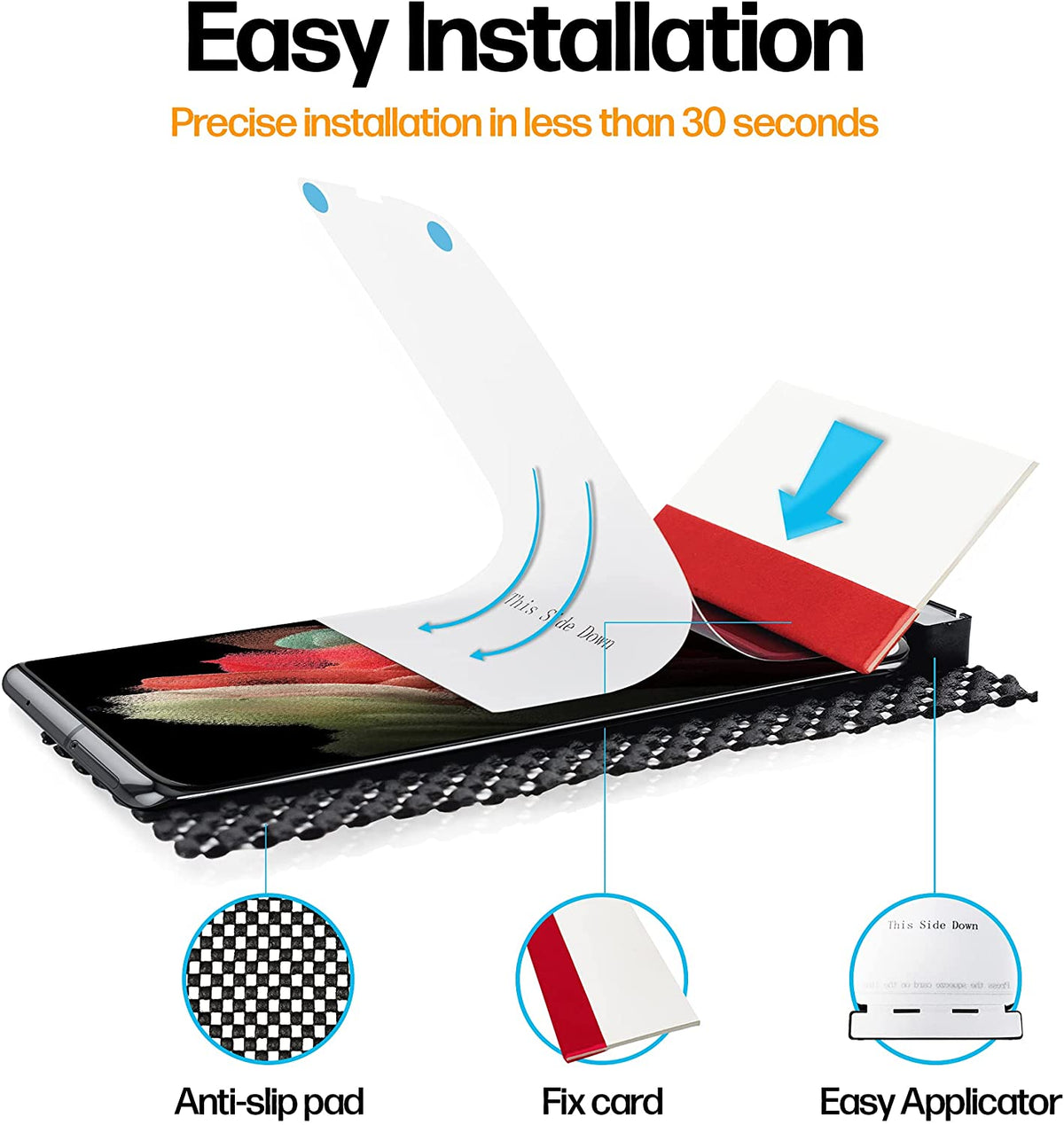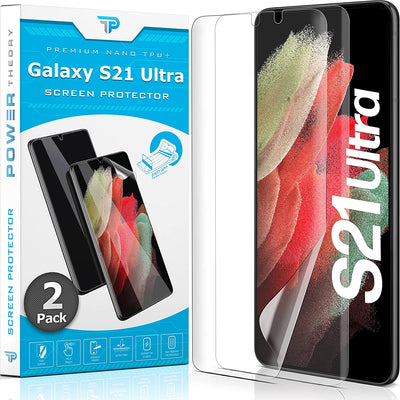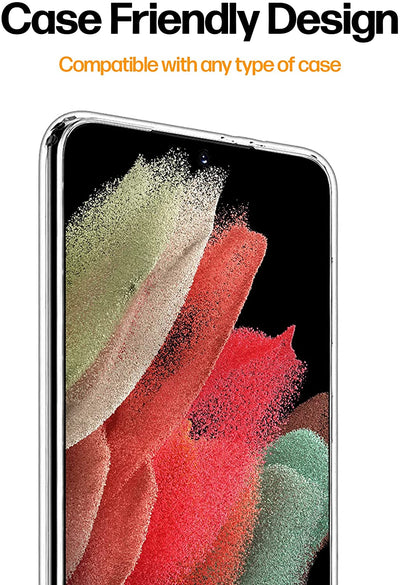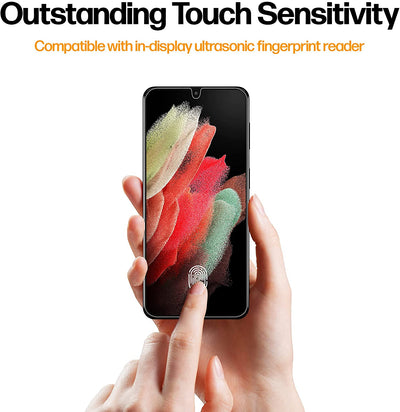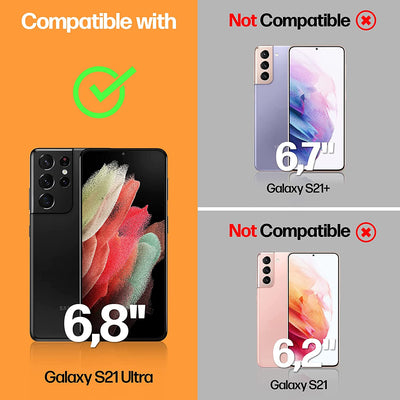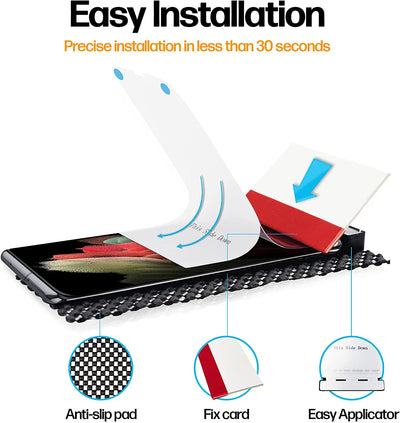 Screen Protector

Samsung Galaxy S21 Ultra Anti-Scratch Screen Protector Film [2-Pack]
PERFECT FIT FOR GALAXY S21 ULTRA - Precise laser cutting that provides Full Coverage fitting the curved edges of your phone while being compatible with most cases.

ULTRA TOUGH PROTECTION - Maintain your resale value & protect your phone from scratches, cracks and dirt. Please note this is a non-glass screen protector created with armor grade thremoplastic polyurethane (TPU) that allows a full coverage of the curved edges of your phone with maximum scratch resistance. This film features self-healing technology that will make minor abrasions disappear within 48 hours.

BUBBLE-FREE & EASY INSTALL - Our easy app solution makes perfect alignment a breeze. Install it in under less than 1 minute. Kit includes: 2x TPU screen protectors, 1x practice TPU, 2x easy app guides, cleaning wipes, microfiber cloth & dust removal tape.

HD CLARITY AND SENSITIVITY - Enjoy the full brightness and super fast responsiveness of your S21 Ultra screen. The film provides a glass-like feeling on touch and rest assured it is fully compatible with the Fingerprint Unlock feature.

POWER THEORY LIFETIME GUARANTEE - We believe in providing you with superior quality and exceptional customer support for an affordable price. That's why we back all of our screen protectors with a no-hassle Lifetime Guarantee.