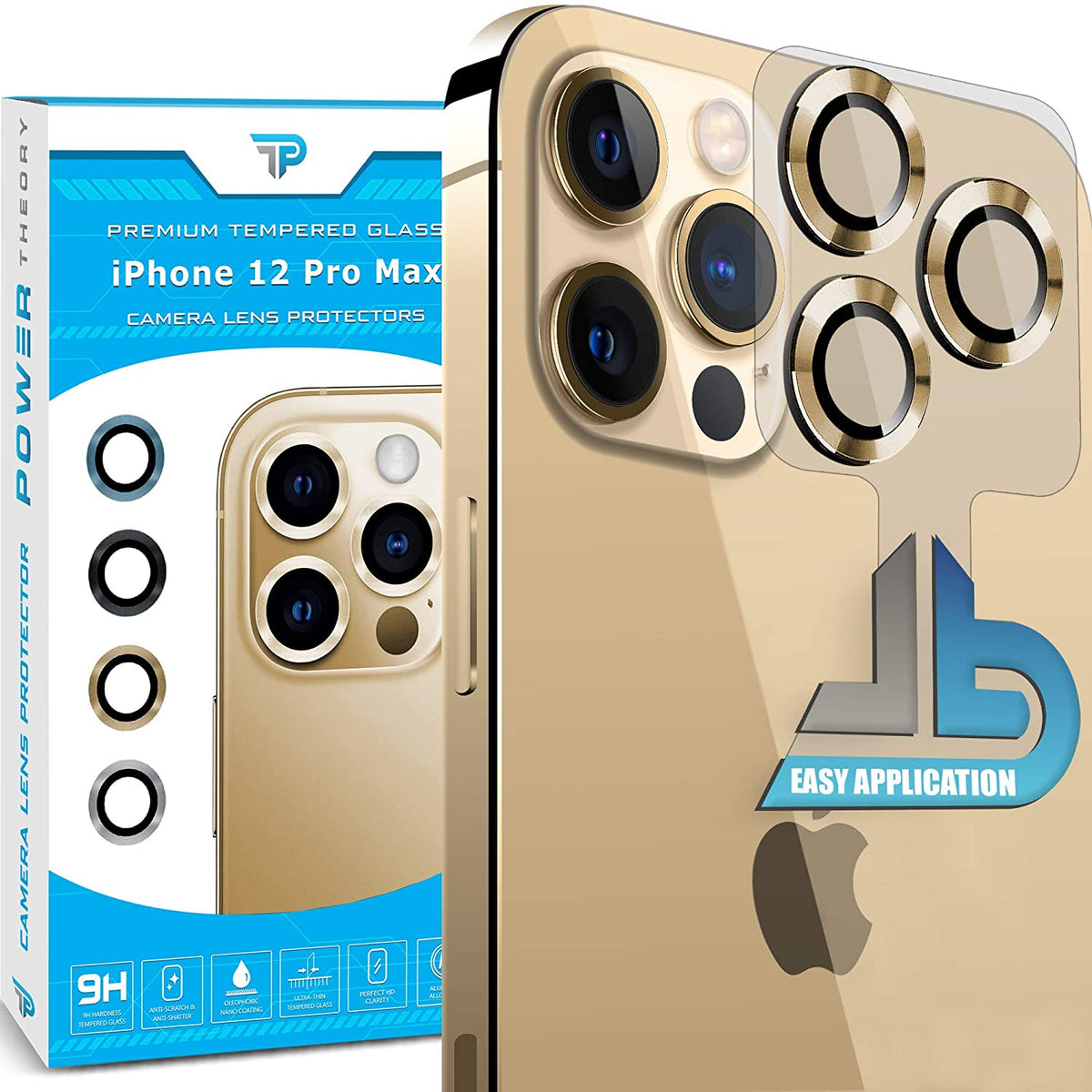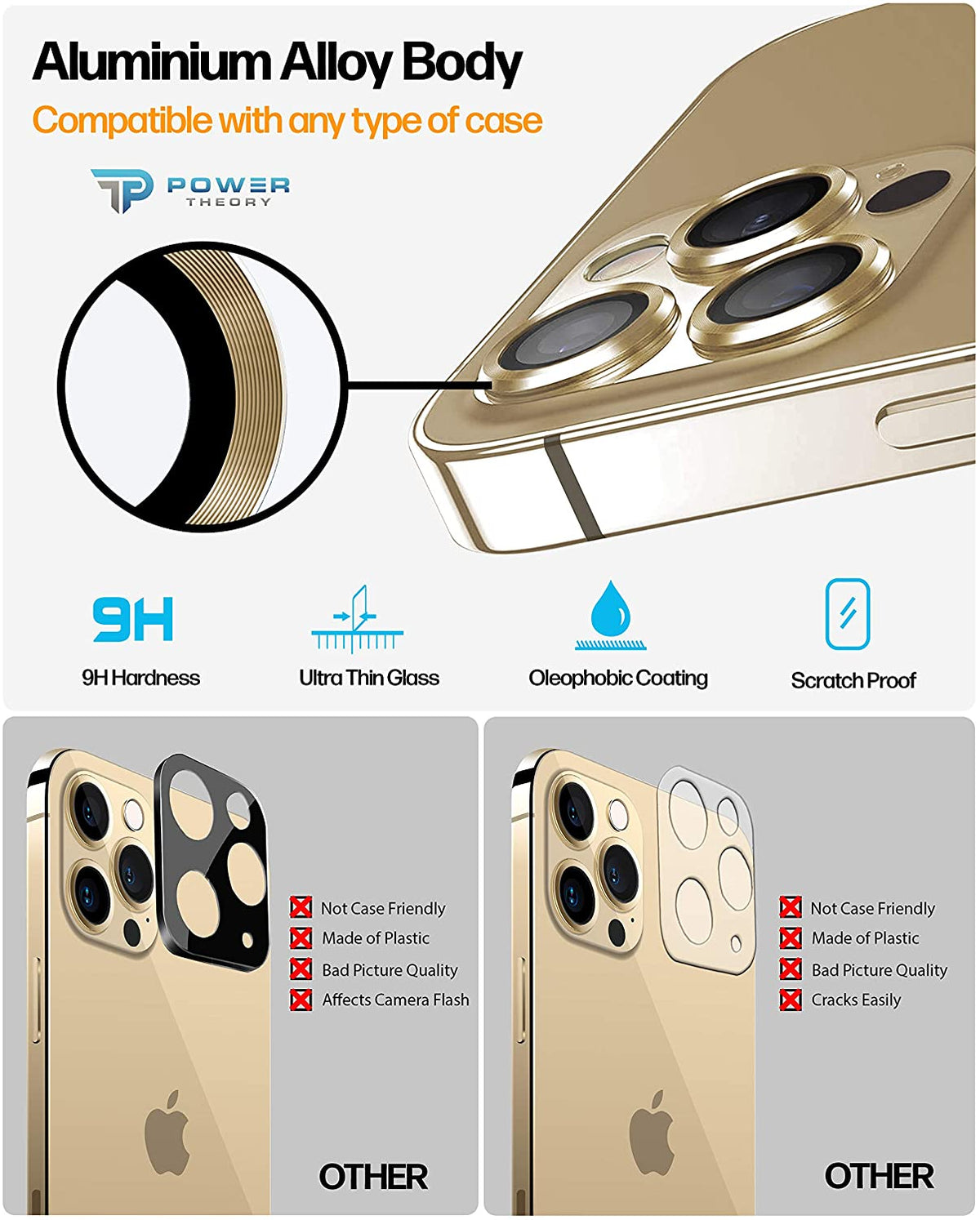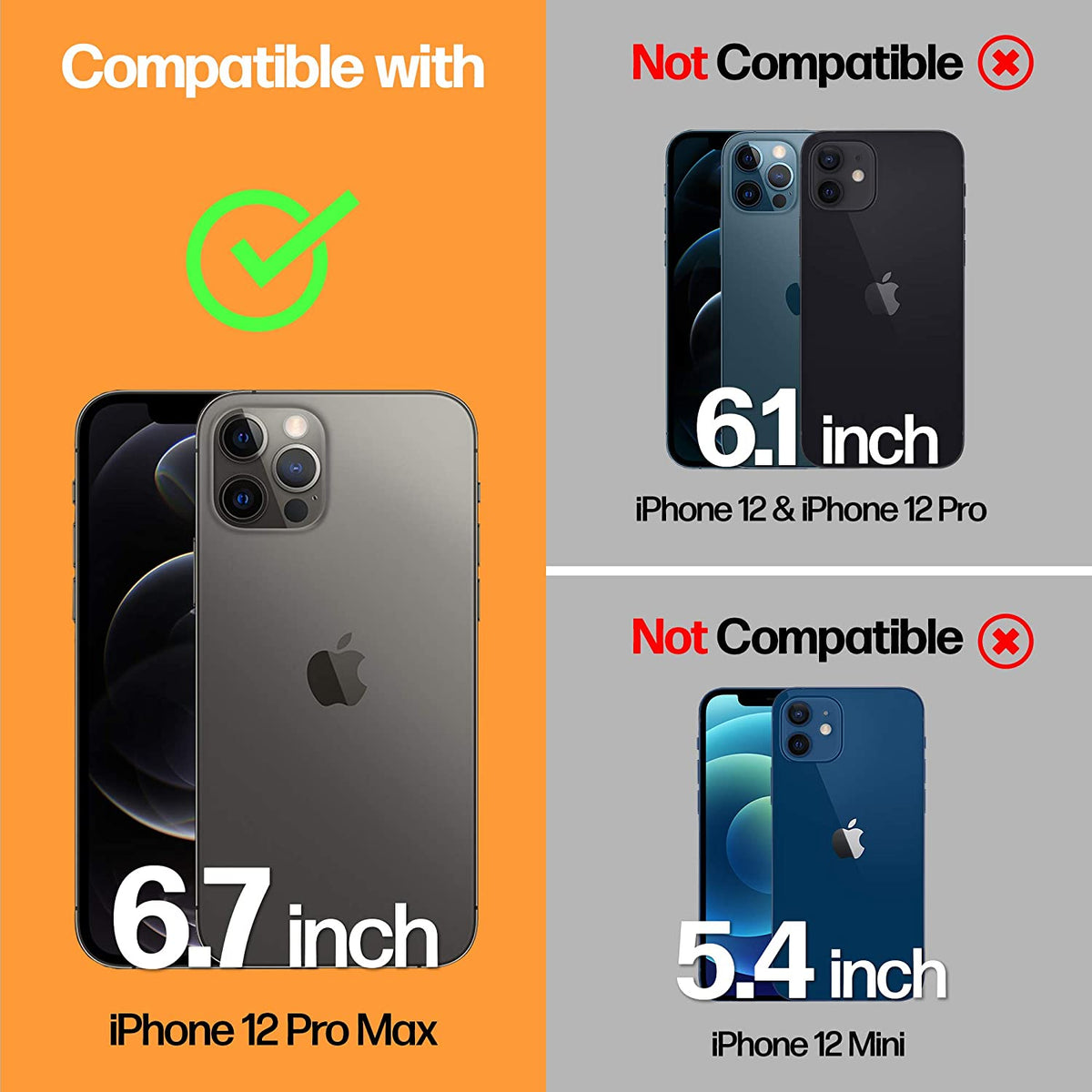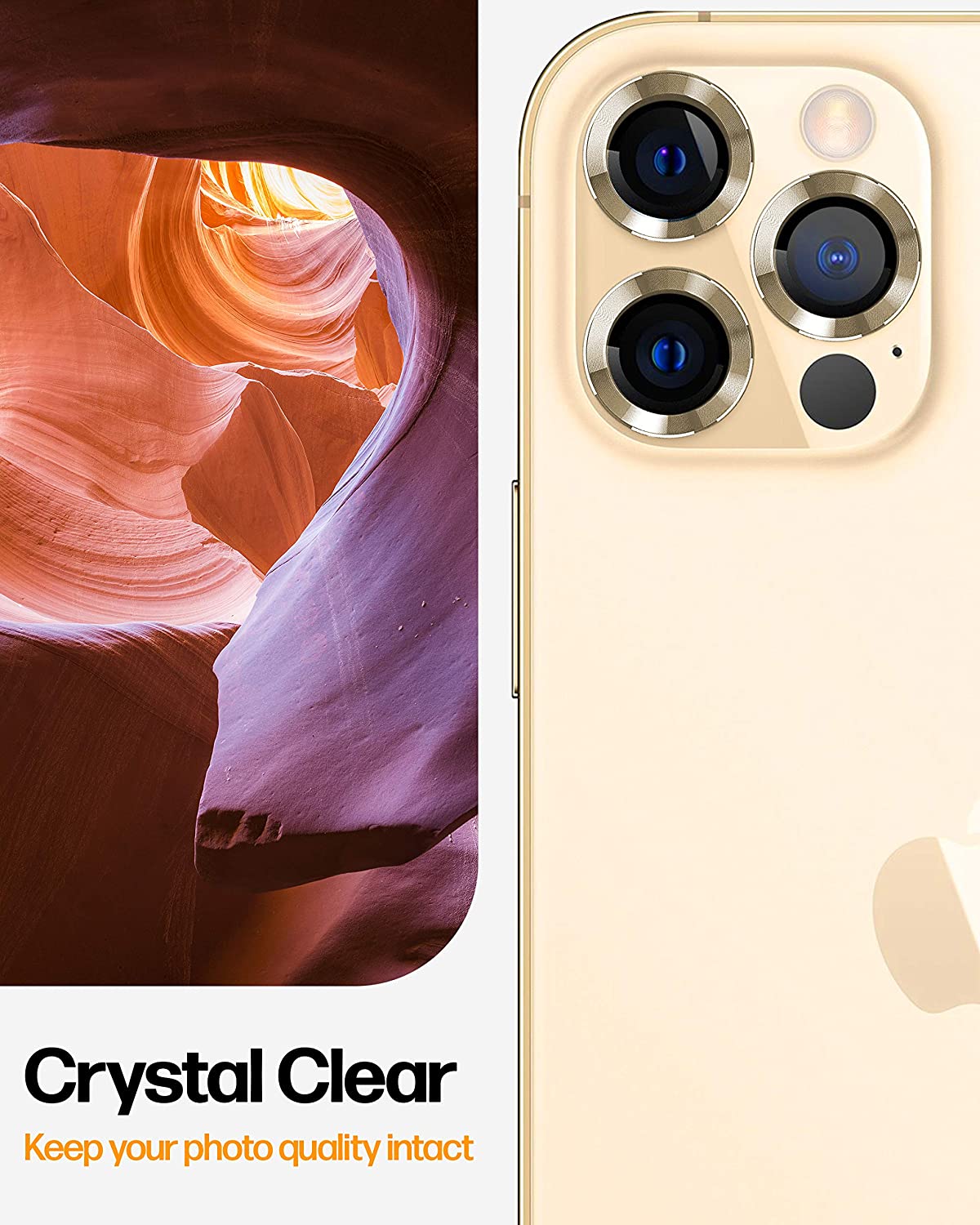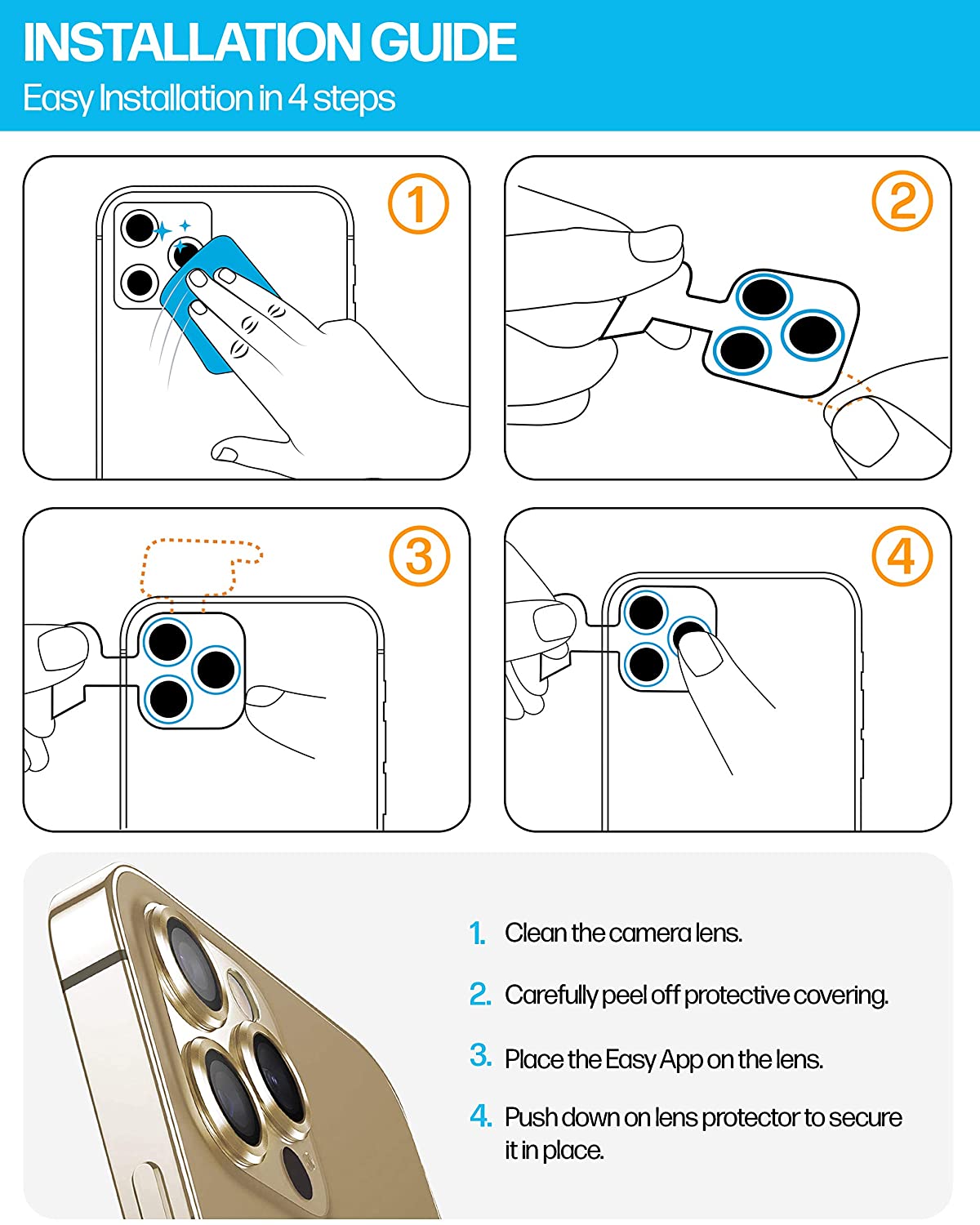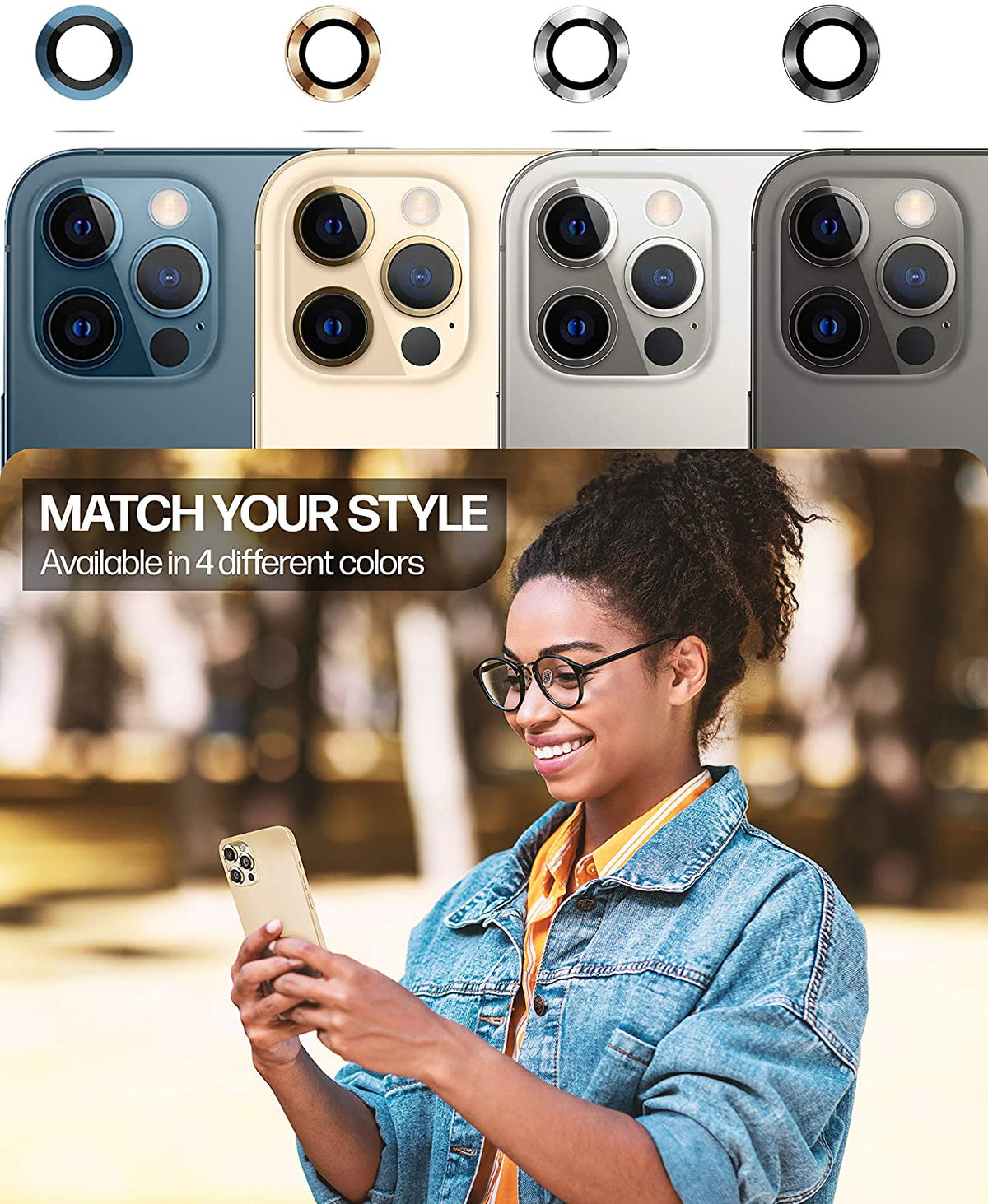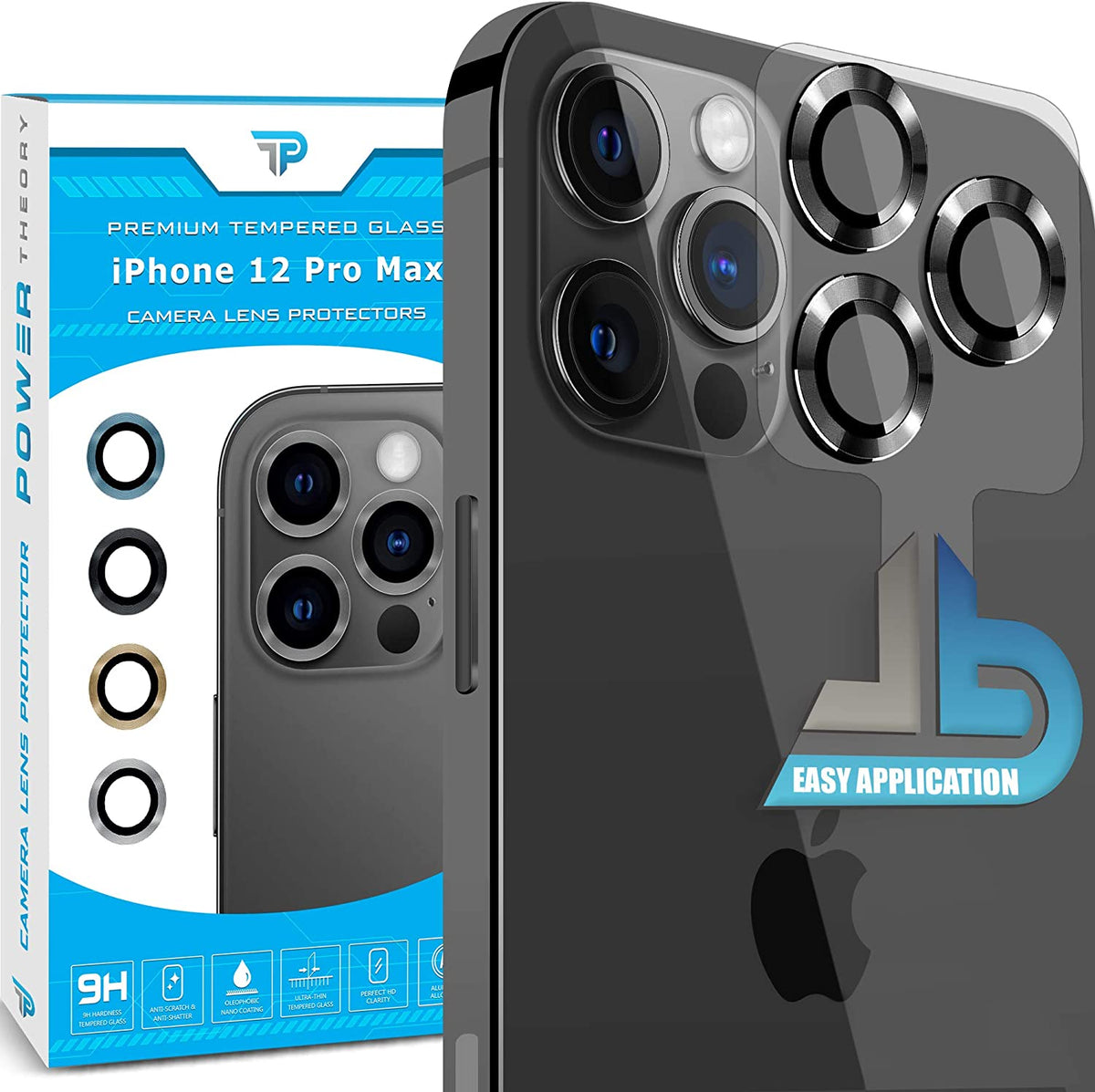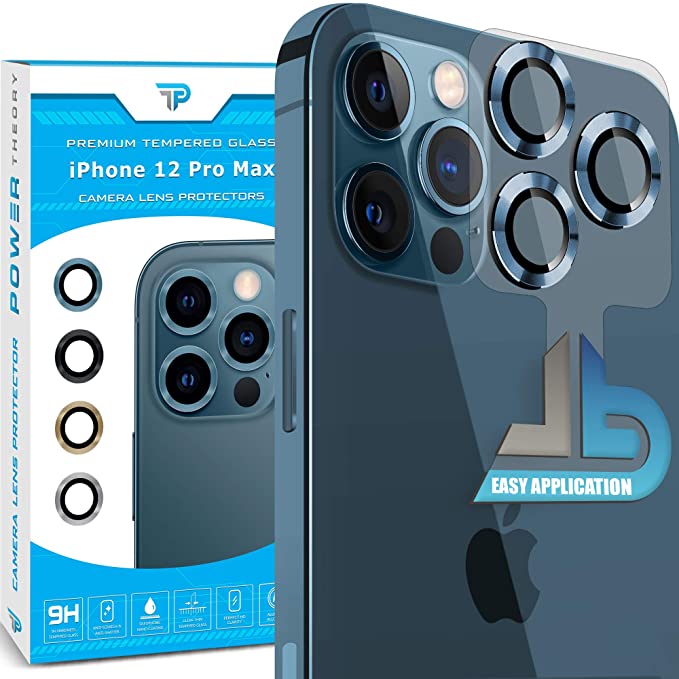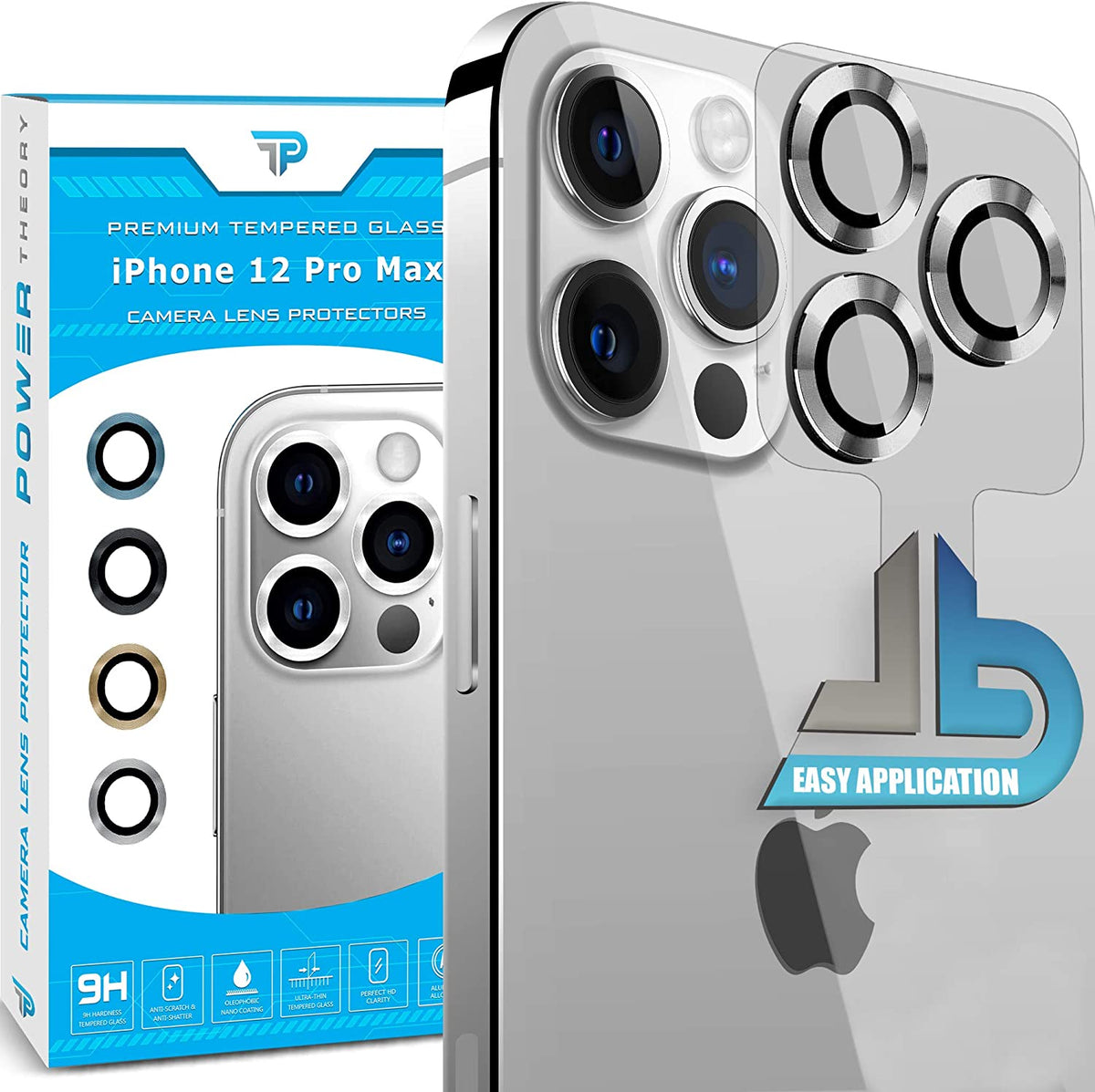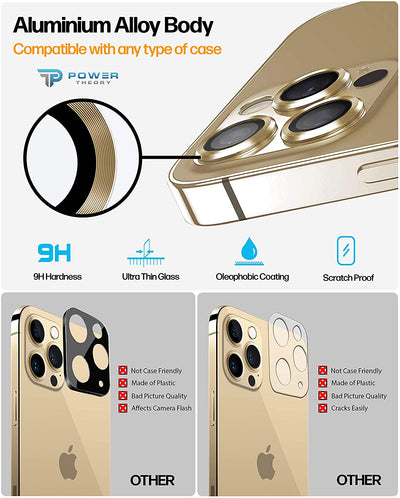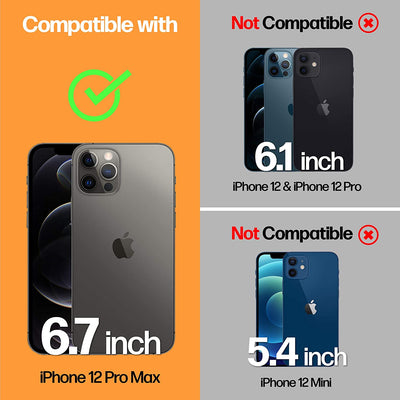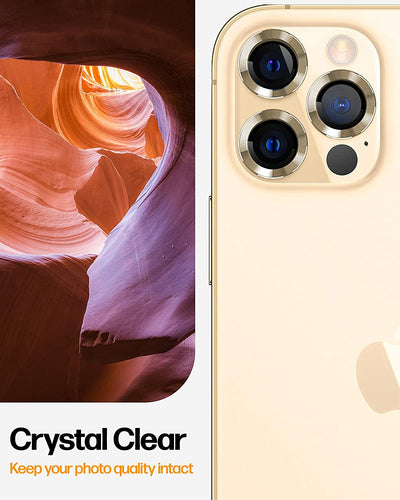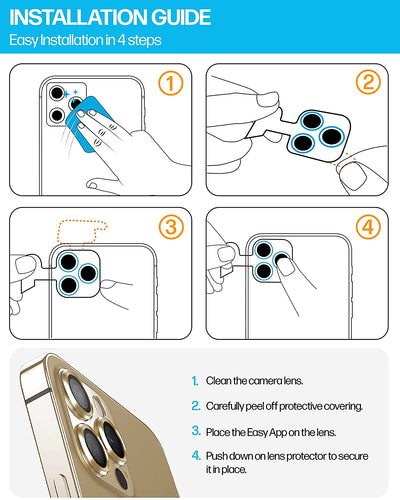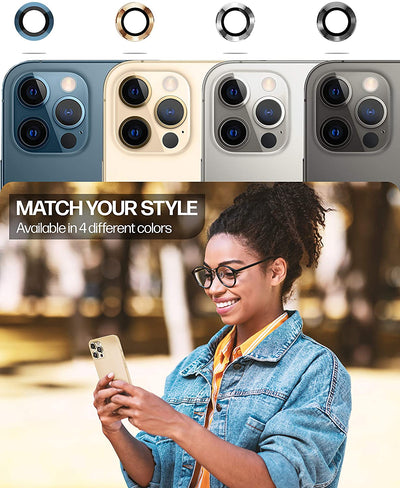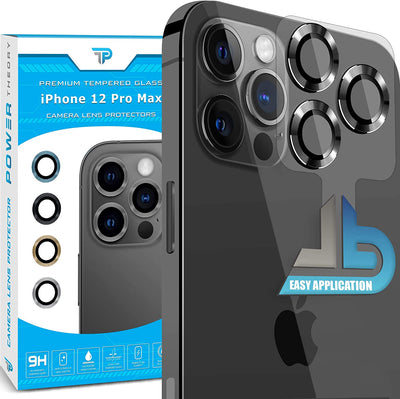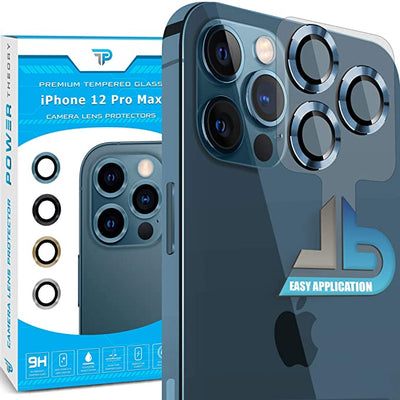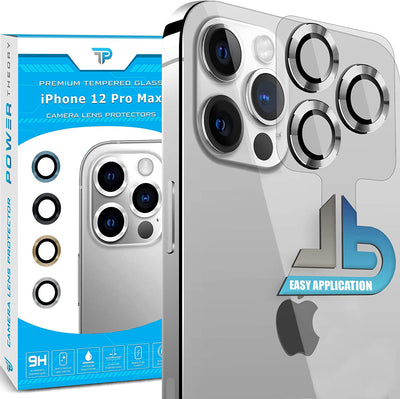 Camera Lens Protector

iPhone 12 Pro Max Tempered Glass Camera Lens Protector [3-Pack]
SPECIFICALLY DESIGNED FOR IPHONE 12 PRO MAX CAMERA LENSES - Protect the lens on your camera from ugly scratches, fingerprints and dirt so you always have perfect pictures

EASY INSTALLATION & BUBBLE-FREE ALIGNMENT - The unique design of our lens protector snaps precisely and securely into place. If not, we'll send a new one for FREE. Kit includes: 3x camera lens protectors, manual and cleaning wipes.

CRYSTAL CLEAR TRANSPARENCY - Experience the full effects of your stunning Apple iPhone camera with this super thin yet 9H rated hard glass shield. Camera still works perfectly even when using flash or in low light or sunny conditions.

INVISIBLE FLAT DESIGN - The lens protectors are the exact color of your iPhone. Once attached you will not notice them. Everything we do is designed to enhance your smartphone experience without having an impact on the design!

POWER THEORY LIFETIME GUARANTEE - We believe in providing our customers with superior quality iPhone accessories for an affordable price, along with exceptional customer support. That's why we back all of our Lens protectors with a no-hassle Lifetime Guarantee.